All the channels your users love
Connect you bot with one API to all the channels your users use everyday. Reach out your target whatever channel they use.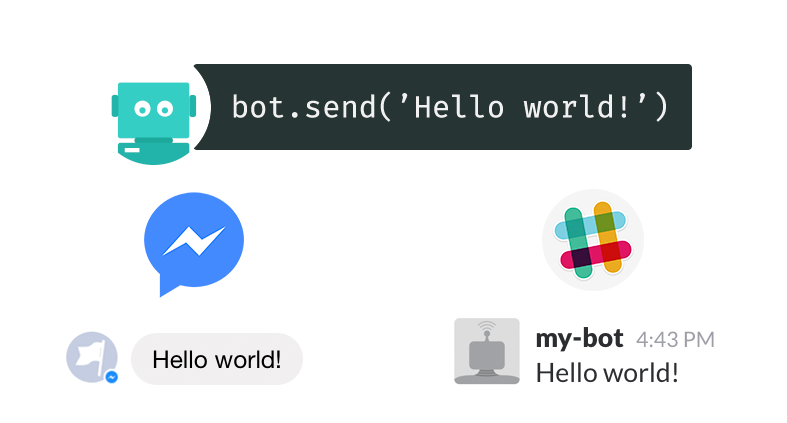 "Hello World!" has never been this easy
Use our one API or SDK with one standardized messaging format to receive and send messages to any channel. Forget about extensive documentation and switching between APIs: send your first Hello World in less than 5 minutes.
Create rich conversations
Bot Connector is a standardized messaging format the supports text, images, cards, buttons and rich messaging features from different channels.