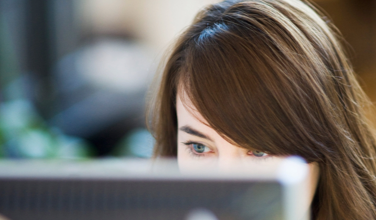 Ever googled these? How to make your own bot, how to create a bot, build a bot make a bot, bot creator, bot platform, chatbot, AI API? Search no more, you're in the right place. SAP Conversational AI is the collaborative end-to-end bot building platform allowing developers to create conversational interfaces, also known as bots.
SAP Conversational AI comes from Recast.AI, startup founded by Jasmine Anteunis, Julien Blancher, Paul Renvoisé and Patrick Joubert in September 2015 in Paris. Recast.AI was acquired by SAP in Jan 2018 and renamed in Jan 2019.
Jasmine, Julien and Paul were students in 42, one of the leading French coding schools, at the time it was founded. They met Patrick, who, with a successful startup experience, had a growing interest in AI. At the same time conversation and language were on the verge of becoming a new interface, but technologies available were complicated to use.
The team sat down to imagine a language technology and collaborative platform where conversational interfaces could easily be developed: that was the beginning of our journey.
Artificial intelligence is the continuity of human augmentation. We've been improving ourselves with different tools for ages. We have watches, glasses, or makeup, we've grown from the typewriter to the laptop, from the carriage to the self-driving car. Artificial intelligence is a way into automating processes that are tedious and time-consuming: filling in your taxes, ordering groceries, getting information.
If we power these tasks with artificial intelligence, imagine the time we'd gain to do things we can add more value? One of our key focus today is the automation of customer service with chatbots. By automating the most repetitive tasks, we are helping companies improve their productivity while still increasing their customer satisfaction. Human agents working in support center also find themselves capable of focusing on the stimulating and high value tasks.
It is our mission to provide the best possible automation experience through conversational interfaces.
If you hate candies, dislike a relaxed focused atmosphere and can't stand a diverse multi-skilled team, then look elsewhere! Working at SAP Conversational AI is diverse and colorful! From the Web Summit to meeting the French President or implementing cutting-edge features, SAP Conversational AI has many things to offer. If you want to get a taste, reach out to us through our job page.
Subscribe to our newsletter